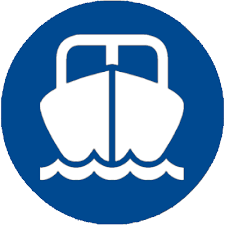 To get to Ischia one needs to take a hydrofoil (aliscafo, average fare around €20), which takes 45 minutes, or a ferry boat (traghetto, average fare around €10), which takes 1.5 hours. Hydrofoils leave from Molo Beverello; ferry boats from the adjacent Calata Porta di Massa. For those arriving by car, the port of Pozzuoli on the ourskirts of Naples may be more convenient, since fares are cheaper.

Boats to Ischia stop either at Ischia Porto or Casamicciola Terme and Forio. The main conference venue, as well as the selected hotels, are at a walking distance from Ischia Porto. If you arrive at Casamicciola (5 km from Ischia Porto) or Forio (10 km from Ischia Porto), you will need to take a bus or a taxi to get to Ischia Porto.

Hydrofoil and ferry tickets can be booked online or directly at the port. Several companies provide service to Ischia Porto:
Caremar (hydrofoils and ferry boats to Ischia Porto);
Aliauro (hydrofoils to Ischia Porto);
Medmar (ferry boats to Ischia Porto).
Note that another company, SNAV, only serves Casamicciola.

At this site one can search the timetables for all three companies and purchase tickets in advance.